Leading Contractors Of Excavation & Retaining Walls Byron Bay
When you're hunting for excavation and retaining wall contractors in Byron Bay, look no further than Southern Excavations.
Maybe you're looking to undertake a project at home. Many jobs, from driveways through to shed pads, call for excavation.
Are You Looking For An Excavator & Retaining Wall Contractor Near You?
Here at Southern Excavations, we can help, whatever type of excavation or retaining walls you need. We've got a thorough knowledge of the Byron Bay area, and we've been helping people just like you for more than three decades.
We consider no job too big or too small. With small to mid-sized jobs, we can also help with the project management side of things. If you're struggling to find the best tradespeople or the most cost-effective suppliers, take advantage of our deep expertise and hard-won connections throughout the Byron Bay area.
How about the equipment itself?
We're proud to offer both 5-tonne and 8-tonne excavators, along with a powerful Posi Track, and a nimble Bobcat. With rock breakers and pallet forks, we've got all the extras you need.
Not all contractors of excavation and retaining walls in Byron Bay operate in the same way, and we like to start with a chat and a free estimation, so you've got a foundation as solid to operate from as the foundations we help you excavate. Once you've decided the estimation meshes with your budget, we'll make sure your excavation or retaining wall project comes in on time, on budget, and is executed to the highest of standards.
What if you're looking to undertake more than a quick and easy excavating job, though? At Southern Excavations, we can assist with far more than just basic excavation.
Looking For Earthmoving Experts To Help With Retaining Walls & Excavation?
Not all excavation contractors servicing Byron Bay and surrounding areas in the Northern Rivers region can cope with every project you have in mind, certainly not when the scope of work extends to earthmoving, and building retaining walls.
Luckily for you, at Southern Excavations, we take all this in our stride.
Whether you need retaining walls in Byron Bay, rock walls, or stone walls on a construction site or a new driveway at home, we can bring out the larger excavators to get more work done in less time.
On the earthworks side, whether you're after some vegetation removal or contour grooming, our team has the experience and the equipment to take care of all your requirements.
What do you do next? Well, that's easy!
Get In Touch With Southern Excavations Today
Get the ball rolling by calling us today!
Phone us on 0427 788 773 and we'll be happy to provide you with a free estimation for excavation works and retaining walls in Byron Bay, so you can get going with whatever project you've got in mind as soon as possible.
Proudly Serving Byron Bay
Byron Bay is a beachside town located in the far-northeastern corner of the state of New South Wales, Australia. The town is popular with both domestic and international tourists as it has several beaches that are popular for surfing and the scenery attracts skydivers. Southern Excavations provides quality Excavation, Retaining Walls, and Bobcat Hire services throughout the area and has become one of the leading contractors of excavation and retaining walls in Byron Bay and surrounding suburbs in the Northern Rivers region.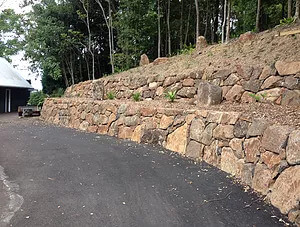 Excavations
Driveway construction
Retaining walls
Trenching
Shed cuts
Shed pads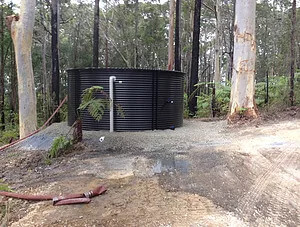 Earthworks
Vegetation removal
Contour grooming
Water tank pads
Pier holes up to 4.5m deep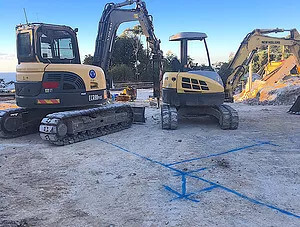 Project Management
Small to medium jobs
Using the local trades
Long term connections with suppliers
Knowledge of local materials
MACHINERY AT YOUR SERVICE
8 Tonne Excavator

5 Tonne Excavator

100hp Posi Track

Bobcat

Skid Steer
Auger 

Rock Breaker

Hydraulic Rock Grabs

Pallet Forks

Hydraulic Broom
​Southern Excavations has been established and operating in the earthmoving business in the Byron Bay and surrounding areas for over 30 years, since 1981.
Southern Excavations provides an excellent service that is efficient and cost effective earth moving and excavation works. Including civil engineering works, driveways, rock walls, trenching, site pads, shed pads, pier holes, retaining walls in Byron Bay, and more.
​
With Southern Excavations you get extensive experience of the local Byron Bay area. Sourcing rock, building retaining walls to prevent soil erosion, improving house landscapes, working with the local trades and services, dealing with suppliers. Southern Excavations provides knowledge of the local landscape and what this means to your job and your pocket, and much more.
​
​For a free quote give Greg a call on 0427 788 773
Extensive
Earthmoving experience
Local
People Local Materials
Efficiency
Economic know-how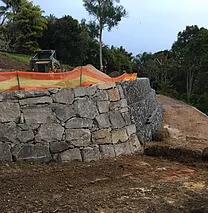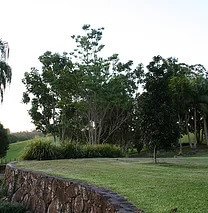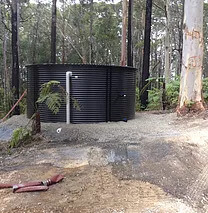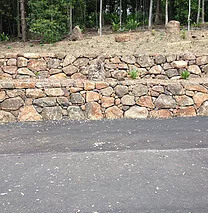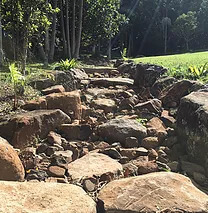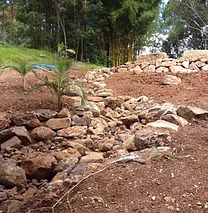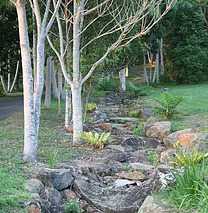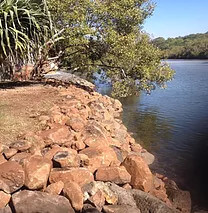 "Southern Excavations is an earthworks business with 30 years
working in the Byron Bay area.
With valuable local and industry knowledge, we value a job done properly
with care for the local environment and a thought for keeping the costs down."
Inquiries
For any inquiries, questions or commendations, please call: Greg Southern on 0427 788 773 or fill out the following form
Contact
Cape Byron Excavations
598 Myocum Road
Myocum
Tel: 0427 788 773
Employment
To apply for a job with Cape Byron Excavations please send a cover letter together with your C.V. to: gregsouthernexcavations@gmail.com
At this stage only experienced operators required on casual basis.
Get a quote: 0427 788 773